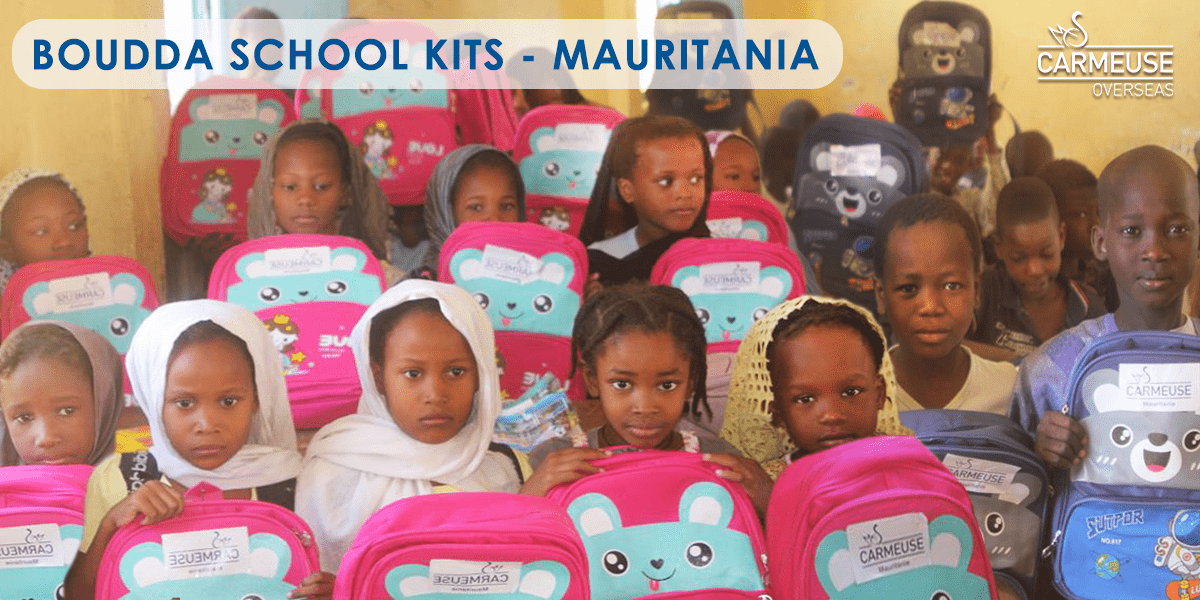 In December 2022, our colleagues in Mauritania visited the Boudda School in El Minna, comprising of 550 students, 220 boys, and 330 girls.  During their visit, they distributed 550 school kits, including a backpack, notebooks, pens, pencils, erasers, etc. Our activity was the first in the region, and all parties involved greatly appreciated the day.
Primarily, our colleagues found it a very impactful experience and shared that they could see and feel how the students appreciated the school material.
We want to thank the governor of El Mina, the prefect of El Mina, and the deputy mayor of El Mina for participating in this day.