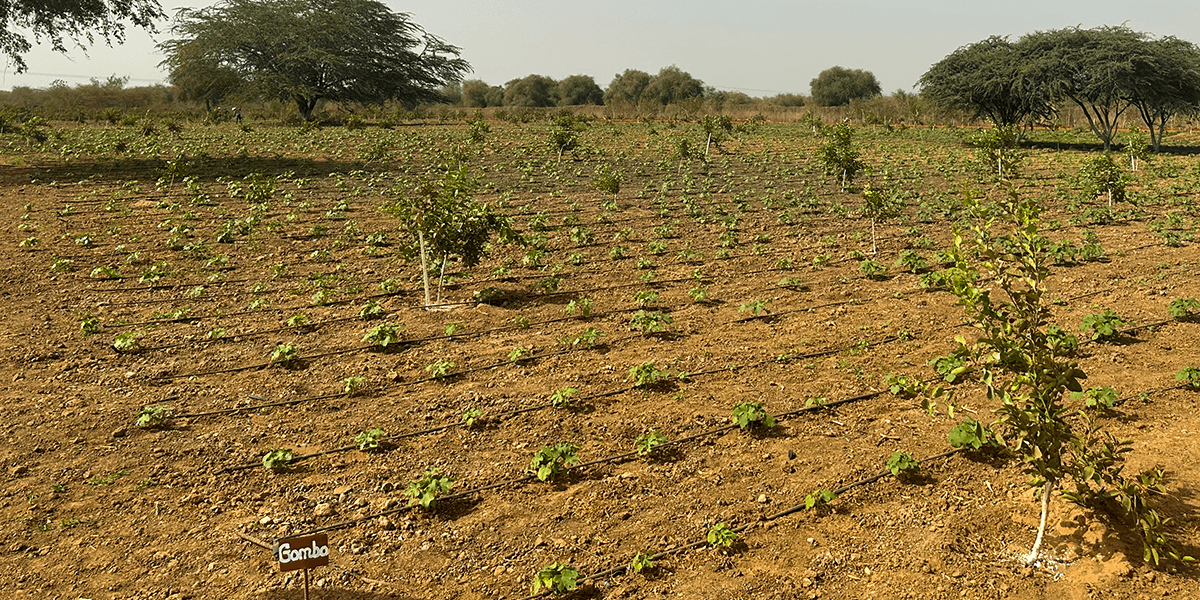 Carmeuse Senegal installed a drip system to ensure proper irrigation of the crops.
Furthermore, we started a fish pond with the following objectives:
– allowing our farm staff to learn new skills
– creating business opportunities for the women in Bandia by selling the fish
– allowing the farm to be self-sufficient in the long term.
At the moment, we are raising 3000 fingerlings, as well as 200 Tilapia. The outcome in a few months should be around 5 tons of fish, and we will start the harvest in October. We manage the pond with our staff and have a fish expert attending once a month to ensure the maintenance of the pond. This person also checks on the fish and ensures we respect all necessary standards.