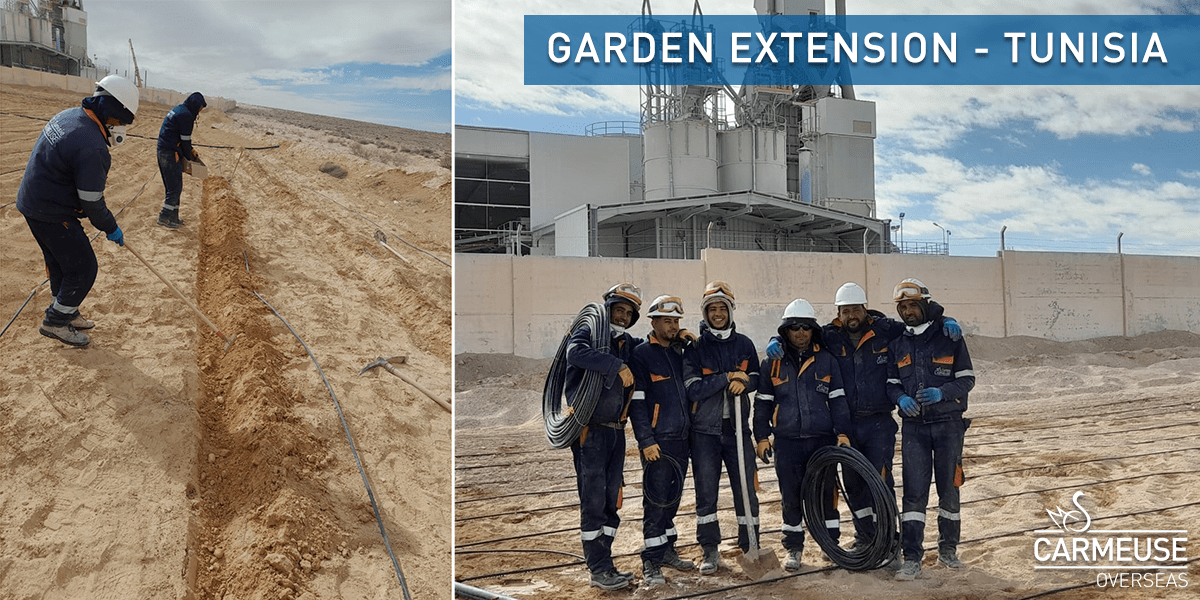 If you visit our Tunisian plant, you will spot several olive trees, fruit trees and a herb and vegetable garden. These initiatives were part of the Sustainability Agenda 2022, and our team has done an amazing job.  They have planted olive and fruit trees, including lemon and peach. They have sown several vegetables such as carrots, radishes, lettuce, fennel, garlic, beans, turnip, and more.  We even have some herbs in the garden, such as rosemary, and basil. And finally, we grow bougainvillea plants as they attract bees, which have found a home in the beehives at the plant. The first honey was produced at the end of 2022.
Wishing to grow further, our team proposed to extend the garden and have prepared a new area to plant more vegetables. The biggest challenge in the Tunisian climate is irrigation, and to alleviate this, piping was installed to ensure the newly planted vegetables get sufficient water from our borehole.
This new patch of land will hopefully provide potatoes and pumpkins for the daily lunch served in the canteen at Carmeuse Tunisie.