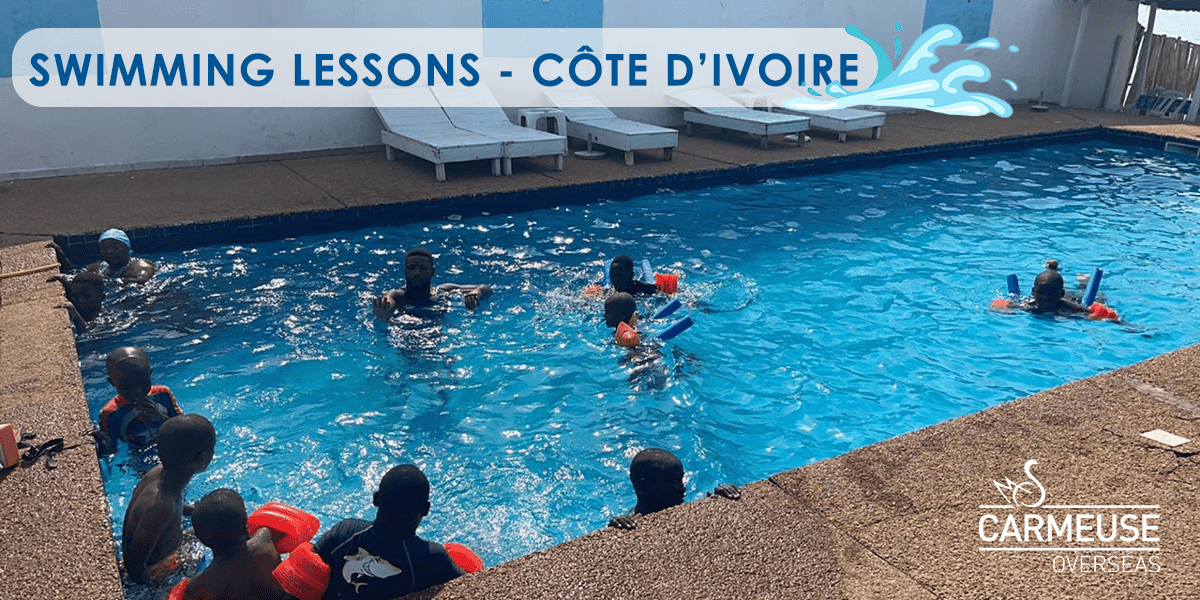 Sport is often seen as fun, but we cannot forget that sport is also essential for a person's physical and mental development.
In our Sustainability Agenda 2023, Carmeuse Overseas has included a few actions directly linked to Sports.  One of these is in Côte d'Ivoire, where we are happy to offer swimming lessons to 20 autistic children from the Maria Reconfort Center.  Studies have shown benefits from exercise such as swimming. Improvements can be seen in motor function, communication, emotion, etc.
The first lessons have taken place, and we are encouraged by the initial feedback from the children and their parents. Our team celebrates every small step, such as touching the water or daring to float with a teacher.
Many more sessions are scheduled, and we look forward to seeing how the children develop in the coming months.