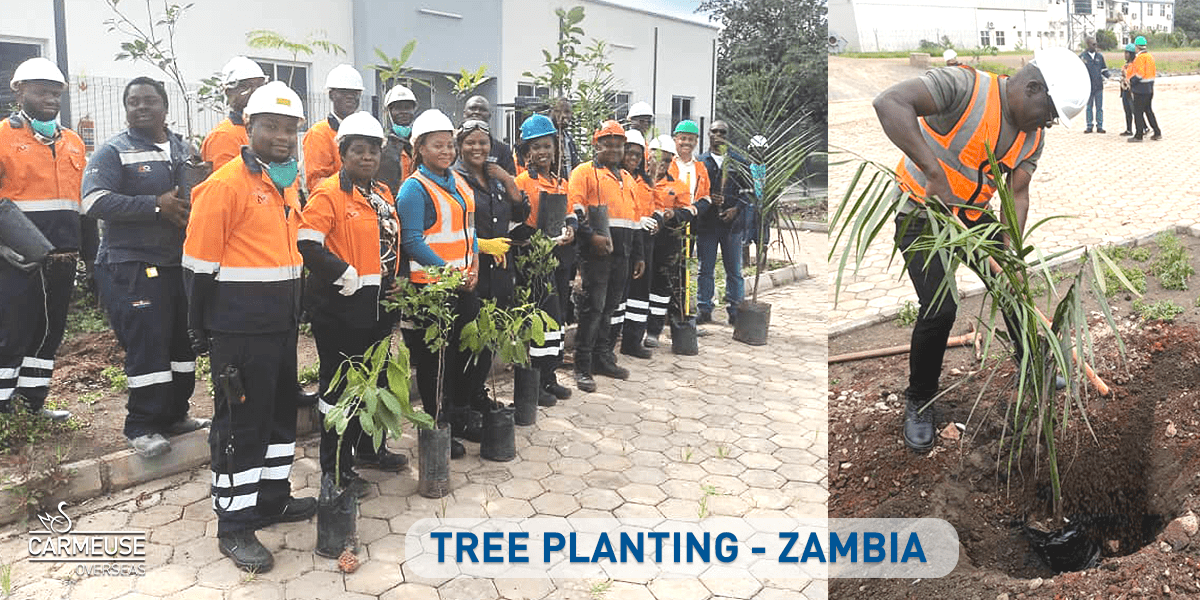 Have you ever planted a tree? It's not only about giving back to nature, but it's also a great teambuilding activity.
As a team, you need to work together and communicate effectively to get the job done in a timely and efficient manner. Especially, if you are planting more than 1000 trees together, like our Zambian colleagues have done in February.
Trees planted included pine trees, but also the first trial of fruit trees has begun. The fruit trees planted included papaya, orange, and lemon trees.  The team will monitor the growth of the fruit trees and hopefully these trees will flourish. If the trial is a success, more fruit trees will be planted in the coming years.
Zambia was the first team to plant trees this year, but we have more tree planting activities planned in the other regions. Be sure to check in regularly to see what is happening at CMO.