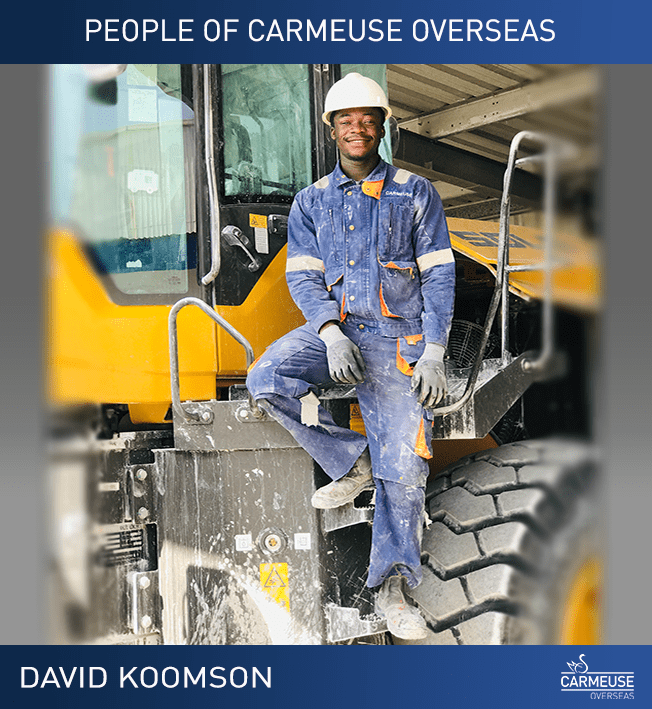 In September 2020, I joined Carmeuse Ghana (CLP) as a graduate to acquaint myself with knowledge and skills in my field of engineering.  Working at Carmeuse Ghana has been an achievement in my career.
The Corona Virus broke out that very year, yet Carmeuse offered me the platform to learn and therefore educated us on the necessary precautions and measures to be taken to protect ourselves, friends, family, and the company. CLP Ghana, not letting their guard down, still provides us with the necessary apparatus needed to protect ourselves.
I entered my eighth month working at Carmeuse Ghana as a National Service Mechanical Technician.  Each day has been a remarkable one, to be well prepared for the modern job market, employees keep instilling in me the potential, knowledge, skills and characteristics an engineer or technician must possess. Teamwork, an attitude we have always exhibited, has boosted my courage and confidence level very well.
Prevention or elimination of accidents in CLP Ghana is a factor the health and safety team are doing great at, and therefore ensuring employees have a safe place to work.
The managerial team of CLP Ghana are incredible at ensuring sustainability and the continuous supply of products to its customers across the country and other West African countries. Long live Carmeuse Overseas, long live Carmeuse Ghana.