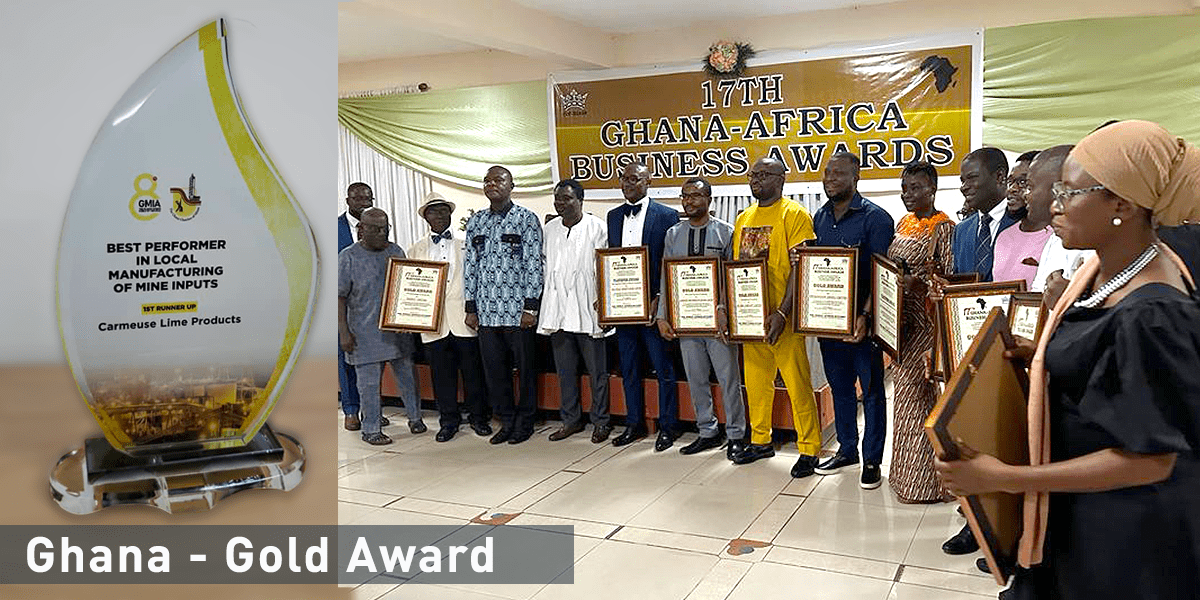 Carmeuse Ghana (CLP) must be doing an outstanding job. The company regularly receives nominations for Ghanaian Industry Awards, here are two remarkable examples.
Ghana Mining Industry Awards (GMIA): CLP has received the 1st runner-up award for Best Performer in Local Manufacturing of Mining Inputs for several years. We are confident that we will be nominated again for the 2023 award.
Ghana-Africa Business Awards has rewarded companies for 17 years for significantly contributing to Ghana's development. CLP has won the Gold Award in the International Trade (Export) category, for the second year in a row.
Carmeuse Overseas is proud of the Ghanaian team for receiving such great recognition, and we are confident that many more awards will follow.