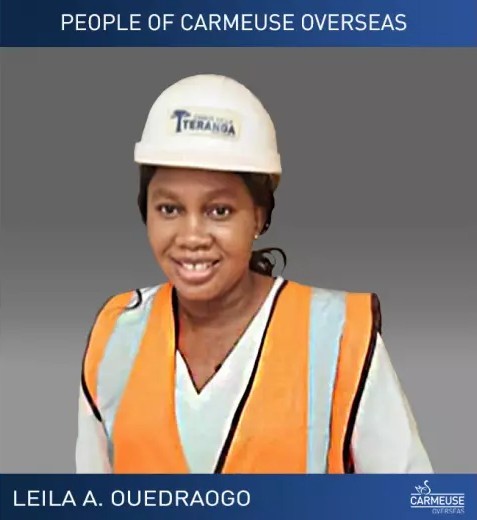 For Leila, quality, health, safety and the environment (QHSE) are inseparable and are factors in the performance of a company.
Leila has a Master's Degree in QHSE Management and more than five years of experience in this field.  She joined Chaux de la Teranga in 2019. Her primary mission is to ensure the safety of all staff, with an objective of "Zero Accident".  Added to this mission, Leila's other missions within the company include: design, update and management of documentation of the QHSE Management System, ensure compliance of procedures and practices of the site with applicable regulations in QHSE, and indoctrinate a healthy culture in health and safety amongst the staff.
Leila makes participation in the ISO process a priority, so that together risks can be identified and reduced, opportunities seized and therefore a continuous dynamic of improvement can be created within Chaux de la Teranga.
Leila sees herself as being dynamic, curious and autonomous by nature, is interested in various subjects and likes to learn new things, especially in the field of QHSE management. She also enjoys reading, dancing and enriching discussions.