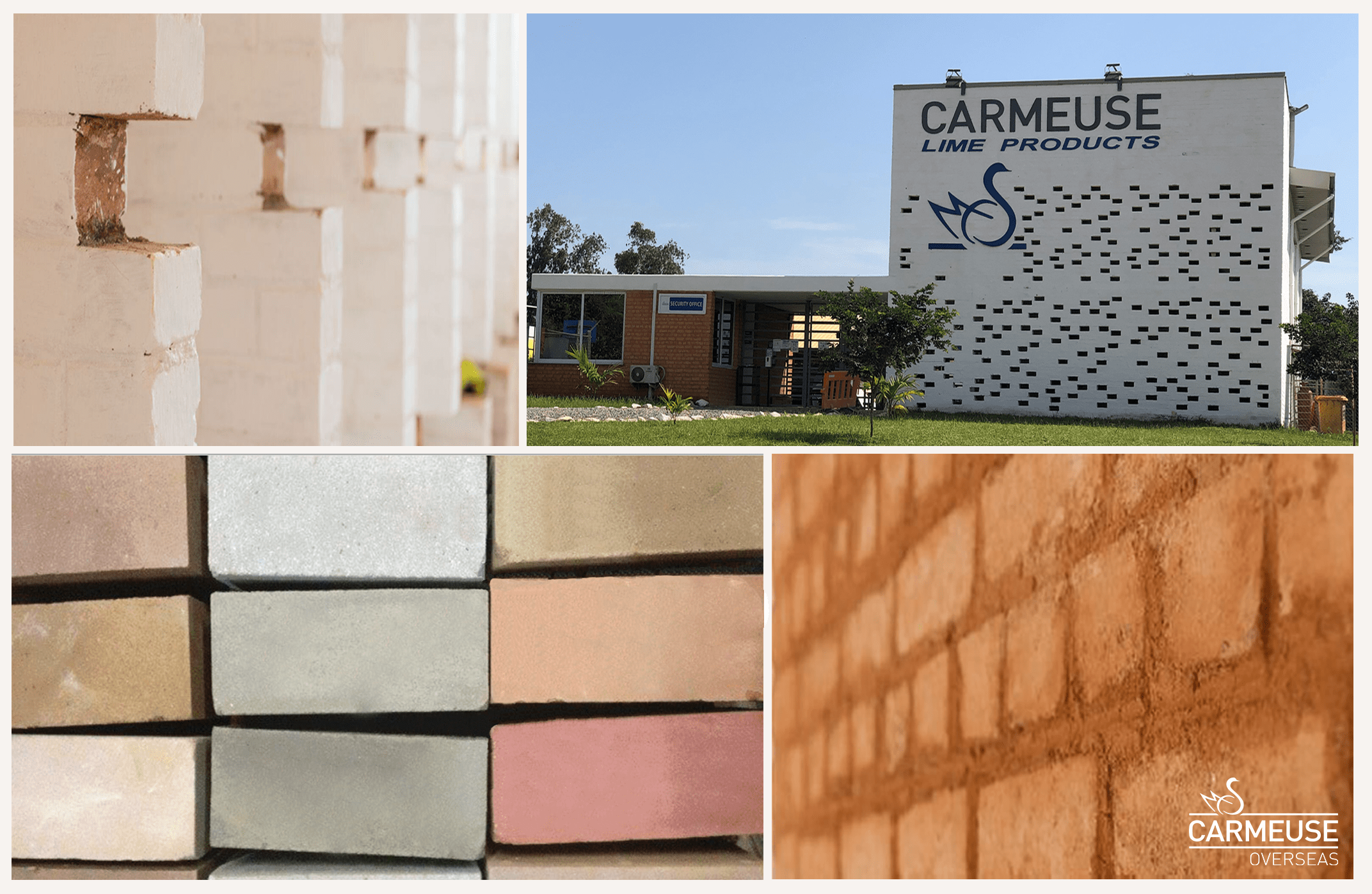 In 2018 our Ghanaian branch, CLP, embarked on a quest to produce eco-friendly bricks using local materials, such as lime and laterite clay.
The blend that was created looks like Roman Concrete, which was used in construction over 2000 years ago.  This new type of brick is produced in Takoradi (Ghana) by our staff, using a manual brick press.
The main advantage of using LimeBricks is the regulation of temperature. At noontime, the surface temperature of a limewashed LimeBrick wall, can be up to 10°C cooler than a standard painted concrete brick or fired brick wall, and as much as 20°C cooler than an unpainted brick wall.
This effect can be explained by the reaction to moisture in the LimeBricks.  During the night, when the relative humidity is higher, the LimeBricks absorb more moisture and this is released during the day to give a natural cooling effect.  This will reduce the building's requirements for air-conditioning and therefore reduce the electricity consumption.
Carmeuse Overseas constructed a Social Complex Building using the new bricks, which comprises of a canteen, a kitchen, staff changing rooms, a security facility and a first aid room. Our CLP staff already benefits from this new building material, allowing them to refresh in their new canteen and changing rooms.