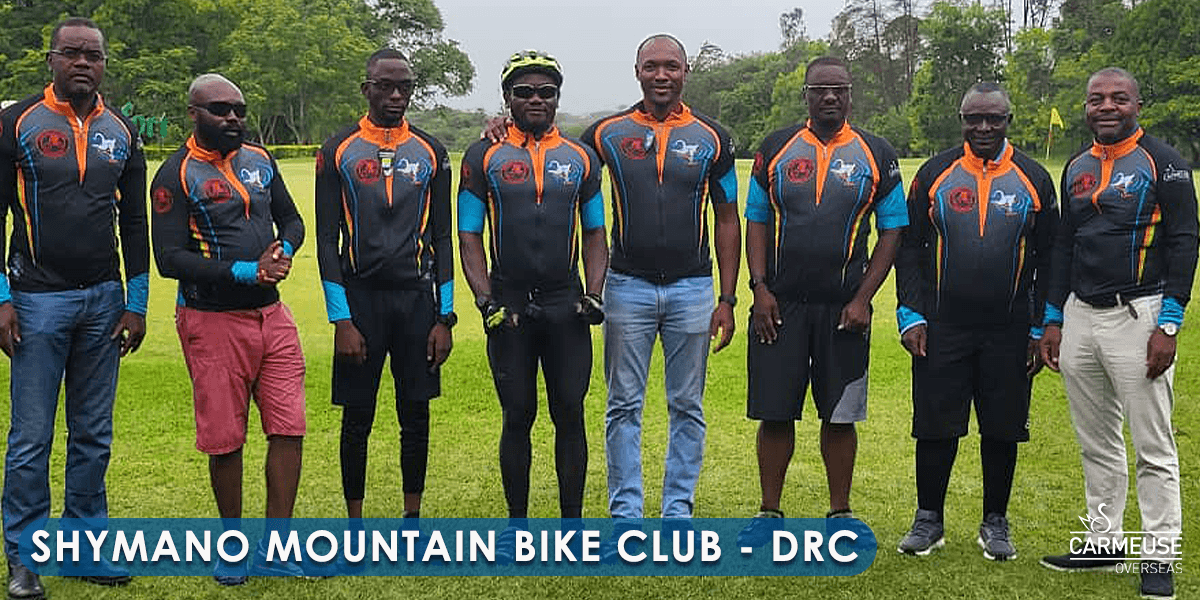 Apart from being seen on our packaging, the Carmeuse Overseas logo can be spotted in many different places.  One such example are the new cycling shirts of the Shymano Mountain Bike Club in the Democratic Republic of Congo (DRC). Our Triathlime Mascot, Emil, also makes an appearance on these shirts.
This club was founded in 2012, and one of our colleagues, Clovis, is a proud member amongst 34 others.  The oldest is 65, the youngest is 13, and they have members from all different backgrounds, such as miners, lawyers and engineers. The club is also proud to have 3 female riders in their team.  The members meet up each Sunday at 8am for a cycling trip of some 45 kilometres, on very rugged terrain near Lubumbashi. After the ride, they all enjoy a refreshment together, before returning home to other activities.
Furthermore, the members are collecting donations amongst themselves to support people in need. Earlier this year, on the 16th of January, the members donated mattresses and food to an orphanage in their area.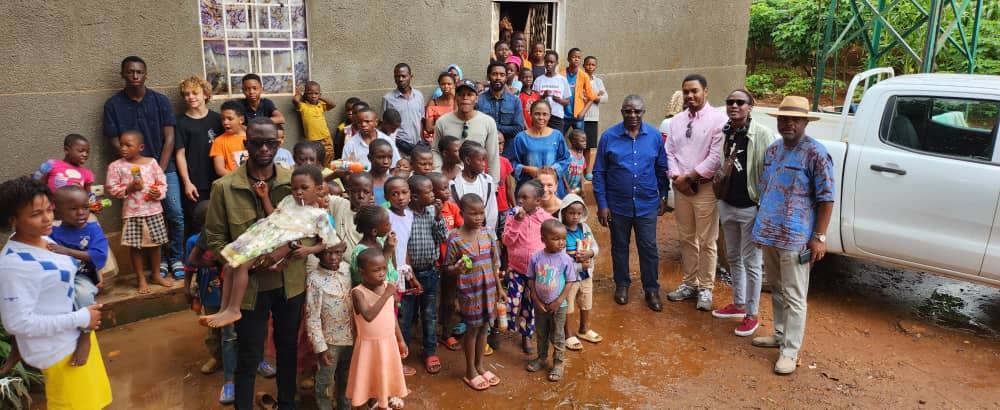 If you ever find yourself in Lubumbashi, do not hesitate to reach out to us. We are sure that Clovis will be pleased to guide you and your bike. Just make sure to ask him about river crossings when you do, as this is not something to laugh about. Or maybe it is?