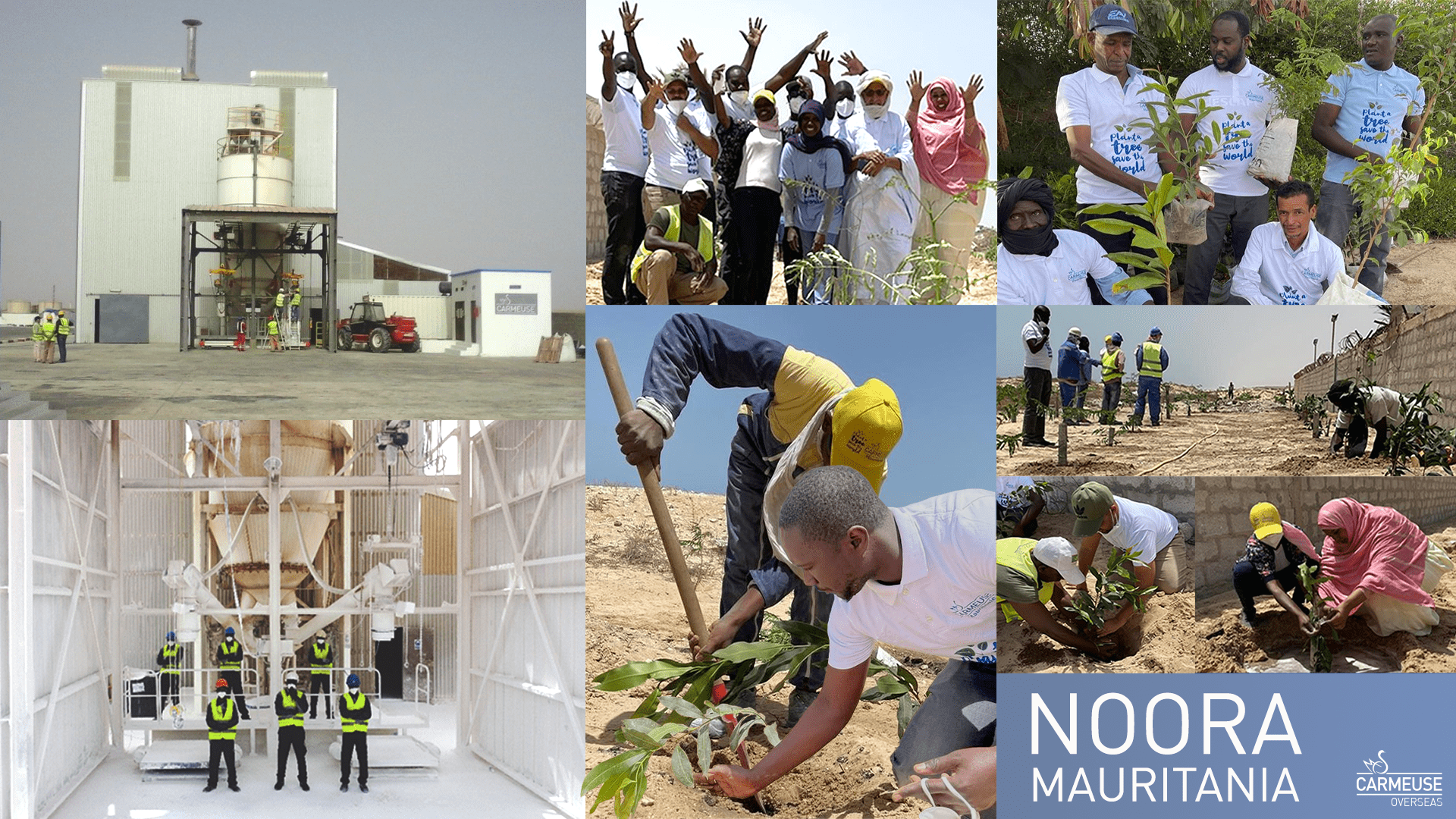 CMO is proud to introduce another member of its African network: Carmeuse Trading & Services Mauritania (CTSM), created in 2013.
CTSM is located in the port area of Nouakchott, only a few meters from the sea, which creates a rather unique environment of desert climate and humidity from the sea. CTSM operates a hydration plant, with a capacity of 10 metric tons per hour.  Furthermore, we can store up to 10 000 bags in our storage yard.
Today, the lime feeding the plant is coming by bulk vessel from overseas, but this will gradually be replaced by our operation in Senegal, once it is ready for production.
The Mauritanian plant has been supplying local mining clients since October 2015, and has a versatile team of 30 local employees to ensure that the plant is running without interruption.
Our Mauritanian branch is also actively participating in our sustainability agenda for 2021 and has recently planted approx. 300 trees around the plant. Other actions have been planned and we look forward to updating you in the coming months.