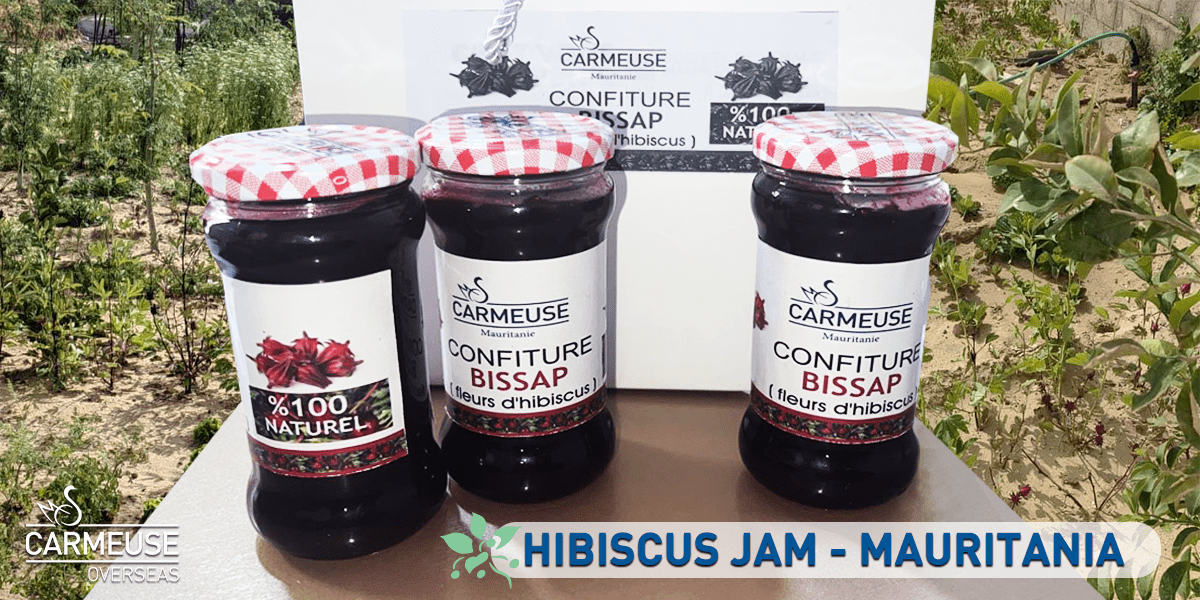 Imagine starting a garden in a desert landscape close to the sea.
Most people would consider this a crazy idea; nevertheless, Carmeuse Mauritania accepted the challenge in 2022.  A small area of the plant was converted and dedicated to fruits, vegetables, and herbs. Against all odds, the garden is doing very well.
Our team harvested the first vegetables, such as okra and radish. And our little garden also produced plenty of hibiscus flowers.  Our colleague, Sophia, took it upon herself to gather the flowers and made the first CMO jam. Our Mauritanian team has tasted this homemade product, and they love it.
The rest of us at CMO are waiting for the next batch…